Key West Blogs from PartyInKeyWest.com
Destination:
Key West, Florida
Written by Dianne Spoto Ackerman

JULY Events in Key West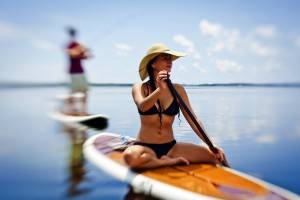 Hemingway 5K Sunset Run & Paddleboard Race
A Key West vacation in July is a glorious thing. Why? Because summer is the off-season, which means the prices are down, the island is less crowded, the locals are out and about, yet the party is still happening everywhere you go. But the best reason of all? Because there are some unbelievable events coming up that only happen in July in glorious Key West!
Here are our top Key West July Events you won't wanna miss:
July 1-25
Red Barn Theatre presents: Key West Summer Stage
The summer heats up in July as TheatreXP kicks off its 5th season of Summer Stage at the Red Barn Theatre in Key West.Highlights include A Streetcar Named Desire, Life and Death, a theatre symposium and the brande new Key West Radio Theatre, that brings to life some of the classic serials and programs of the golden age of radio live on stage.
July 3-5
The Key Lime Festival
A celebration of all things tiny, green, sour globe native to the island. A wacky Miss Key Lime Pageant, pie-eating and cooking contests and other tasty temptations await Key West visitors during the third annual Key Lime Festival. A Key Lime Martini and Margarita Sip and Stroll will kickoff the weekend-long event.
July 4
31st Annual Hospice of the Florida Keys & Visiting Nurse Association Picnic
Celebrate July 4th in style! This Independence Day bash is happening at the luxurious oceanfront Casa Marina Resort & Beach Club, A Waldorf Astoria Collection. The party is scheduled to start at 5 p.m. with fireworks starting at 9 p.m., courtesy of the Key West Rotary Club. Live music, a silent auction and lots of children's games round out the fun-filled family festivities. Benefits Hospice of the Florida Keys and the Visiting Nurse Association.
July 9–12
Mel Fisher Days
Mel Fisher fans, past and present crew members, Fisher family members, and treasure-hunting enthusiasts celebrate the 30th anniversary of Fisher's discovery of the shipwrecked Spanish galleon Nuestra Señora de Atocha. Events include a treasure hunt on land with a $5,000 cash prize, a Rockin' Block Party on Duval St. with a free music concert, Pirate Pub Crawl and Ball, Bingo Brunch, Poker, Dock Party, Diver Reunion, Lifetime Achievement Award and more.
July 11–14
Del Brown Permit Tournament
Anglers fly-fish on the flats in a challenge that honors the late angling pioneer Del Brown, who caught and released more than 500 permit off the Keys. Professionals and guides are allowed to compete as well.
July 12
South Florida Symphony presents Chamber Music Series
Gorgeous music, gorgeous setting. Enjoy the last concert of the summer solstice season with Russian Soul, to headline Svetlana Smolina and Friends, performing romantic and passionate trios of Tchaikovsky and Rachmaninoff. Starts 7 p.m., The Studios of Key West, 533 Eaton Street.
Contact: Box Office 305-295-7676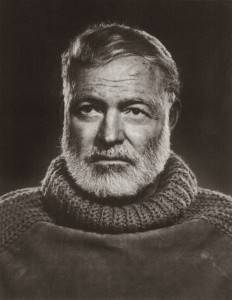 Key West Hemingway Days
Email: info@southfloridasymphony.org
July 21–26
Hemingway Days
It doesn't get anymore Key West than this. The 35th annual celebration of the legendary author's work and
lifestyle features literary readings, Running of the Bulls, short story competition, fishing tournament, Sloppy Joe's Look-Alike Contest and a birthday "party" commemorating Ernest's July 21st birthday.
July 22–25
Bacardi Oakheart Key West Marlin Tournament
Anglers ply the waters once fished by novelist Ernest Hemingway, vying for $50,000 in guaranteed cash prizes. Held in conjunction with Key West's annual Hemingway Days, the event awards $25,000 to the first-place team. Teams can enter one fun fish (dolphin, tuna, wahoo or released sailfish) per day to add to their point total. For anglers, the Key West Marlin Tournament provides a chance to emulate Ernest's passion for deep-sea fishing.
July 23–25
Sloppy Joe's 35th annual "Papa" Hemingway Look-Alike Contest
The iconic look-alike challenge takes place at equally iconic Sloppy Joe's Bar, which happened to be Hemingway's favorite watering hole when he lived and wrote here throughout the 1930s. The contest's preliminary rounds are set for 6:30 p.m. Thursday and Friday, July 23 and 24, and the newest "Papa" is to be chosen during a final round beginning at 6:30 p.m. Saturday, July 25. You have no idea how many white beards are in Florida til you come to this contest.
Contact: Tim Greene 305-304-0317
Email: tim.greene@keywestmarlin.com
July 25
Hemingway 5K Sunset Run & Paddleboard Race
This is the original and oldest ongoing 5K Run in Key West and takes place as part of the annual
Hemingway Days Festival. You can enjoy the view on your run, which will make it fly by—the course runs past Key West's most famous landmarks including the Ernest Hemingway Home, the iconic Southernmost Point and the famous Green Parrot Bar. Visit the website for more details.
Contact: Barb Wright at 305-240-0727
Email: barb@keywestspecialevents.com
So now that you know you want to party here in July, all you have to do is book your travel. Come visit us at PartyinKeyWest.com to find everything you need to know about having the time of your life in Key West!
Resources for planning a Key West vacation:
Party in Key West – Online Key West guide for anything and everything to do in Key West, Florida. Key West The Right Way
Only a Weekend In Key West? Here Are Your Must-Do's!
http://partyinkeywest.com/wp/only-a-weekend-in-key-west-here-are-your-must-dos/
Are you looking for a Key West wedding venue or location? http://partyinkeywest.com/key_west_weddings.html
http://PartyInKeyWest.com Your Online Source for where to stay, what to do, where to eat, and where the party is in Key West, Florida.
Key West Hotel Accommodations: http://partyinkeywest.com
SOCIAL
Facebook: http://facebook.com/partyinkeywest
Twitter: http://twitter.com/partyinkeywest
Follow Party in Key West's board in Pinterest

KEY WEST NEWS & INFORMATION UPDATE BROUGHT TO YOU BY PARTYINKEYWEST.COM