Top 7 Reasons Why Key West is an Easy Getaway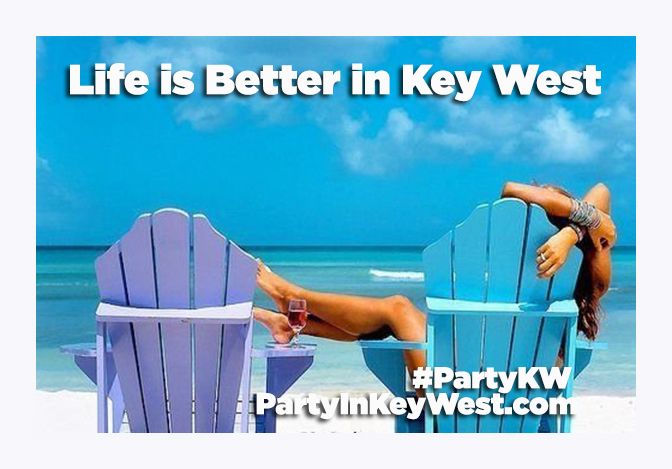 Top 7 Reasons Why Key West is an Easy Getaway
A getaway to Paradise that's quick, easy, and affordable? Yep, for real. If you've been daydreaming at your desk lately about brilliant turquoise waters, spectacular sunsets, partying til the break of dawn, and enjoying a few days filled with sun and fun, then a getaway to Key West may be just what the doctor ordered. Sure there are lots of sunny places to getaway to, so why Key West? For starters, here are 7 reasons Key West is the tropical tops…
Easy Access Flights
Key West Florida
Key West is the Southern most point of the Continental U.S., which makes it feel worlds away, but at the same time, it is super easy to get to. You can fly into Miami direct and catch a quick, 45-minute commuter flight from Miami to Key West. You're in. Easy peasy.
Drivable (and GORGEOUS!)
Not only can you drive to the furthest island in the magical string of Florida Keys, but you are also guaranteed the most scenic drive of your life! SEE: The Most Beautiful Drives in the USA
There's Even a Ferry!
You can take a ferry from Fort Myers Beach to Key West. Why drive if you can do this? There is plenty of seating, a bar stocked with bevvies, snacks and food, and even multiple TVs in the off-chance the breathtaking view is a bore! CLICK HERE for Key West Express
No Passport Required
You can practically throw a stone to Cuba from the island of Key West, yet it is as American as baseball and Apple Pie. No passport or birth certificate required. Just get here. Then party.
It's Cheap
Come during the off-season and you are guaranteed an unforgettable vacation that won't break the bank. Hotels, eats, entertainment, and airfare are all on the budget-minded side of the fence. Read through some of the blog entries on this site for some other great, off-the-beaten-path deals and steals. SEE: The Best Things In Life Are Free
Watersports are Safe
Key West is the capital of water sports, for both novices and pros, so everyone can enjoy the magical, aqua waters and feel confidently safe. The sports are all regulated and must pass Key West safety standards. Check out all the amazing variety of ways you can enjoy the glorious ocean in Key West here: (http://partyinkeywest.blogspot.com/2014/01/key-west-things-to-do-party-key-west.html
The Weather is AMAZING Year-round
That means if you are coming from the land of the ice and snow, you are guaranteed a spectacular,un-filled getaway. And if you are just coming for a quick getaway, the packing is light: flip flops, bathing suit, sun glasses and sunscreen. And of course a couple cute outfits for strolling along Duval Street day and night! SEE: Top bars in Key West
Article by Dianne Spoto Ackerman
Only a Weekend In Key West? Here Are Your Must-Do's!
http://partyinkeywest.blogspot.com/2013/11/only-weekend-in-key-west-here-are-your.html
Are you looking for a Key West wedding venue or location? http://partyinkeywest.com/key_west_weddings.html
http://PartyInKeyWest.com Your Online Source for where to stay, what to do, where to eat, and where the party is in Key West, Florida.